Adding an access control solution to your project enables you to have the maximum safety and security possible for your business.
Warren Doors & Access Control offers a variety of solutions that allow you to track, manage, and thoroughly control entry in your establishment. From simple to sophisticated, we have a system to fit your needs.
Did you know that Warren Hollow Metal offers custom access control packages tailored to your needs? We understand that safety is your top priority, so we offer a variety of access control products to give you complete authority over who has access to your facilities. Contact us today for a demonstration and to get a quote on your next project.
We are partnered with access control providers S2 Security, Allegion, eMerge, Rosslare, Stanley, 3xLogic, VIZpin,and NABCO to help you ensure that your building is as secure as possible. Discover the different access control options that are available to you. We value all of our access control partners; each one has a unique set of benefits, and we can help you decide which systems are most practical for you.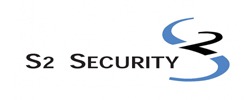 S2 access control systems, controlled entirely from your web browser, provide a number of features, including credential-based access control, intrusion detection, and video security applications. S2 delivers a unified management and administration experience.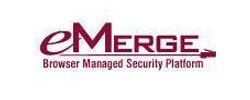 From anywhere with Internet access, eMerge allows you to manage security functions for multiple facilities. From your browser, you can view live event logs, check video and interactive floor plans, remotely lock or unlock doors, arm or disarm burglar alarm systems, and initiate system-wide changes. You can also lock down the system so it is only accessible from inside a facility.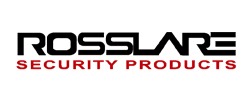 Rosslare offers a variety of access control products and accessories, including harsh environment and all-weather systems, biometric integrated readers, and contemporary and innovative smartcard solutions. Many of Rosslare's products include state of the art features such as convertible readers and controllers, video enabled access control panels, or other
networked and standalone readers, controllers, and accessories.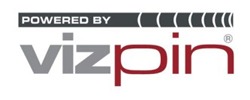 VIZpin is our newest partner in the access control sector, providing high tech security solutions at an affordable price. VIZpin turns smartphones into electronic keys, which makes entering your building convenient for both you and your employees. With VIZpin, your phone is your network, so you can grant or revoke access directly from your device; it's perfect for managing employee, contractor, and vendor permissions. Keys cannot be duplicated, so you know exactly who has access to your building.
Stanley, Allegion, and NABCO provide applications compliant with the Americans with Disabilities Act (ADA), such as automatic operators. The operators install on metal, wood, or glass doors. These sophisticated electromechanical operators work with controllers and a variety of other activating devices. Stanley, Allegion, and NABCO provide quiet, efficient, and reliable automatic door solutions that do not compromise architectural aesthetics. One of our newest partners, NABCO is a leading manufacturer of quality, economical automatic pedestrian doors that exceeds the growing needs of retail stores, hospitals, schools, restaurants, commercial and industrial institutions throughout North America.
AVYCON is the proud global market leader in the video surveillance industry providing high performance and professional security and video surveillance products. AVYCON is proud to manufacture and supply state-of-the-art products and provide beyond exceptional technical support and customer service.
At Warren Doors & Access Control, we want you to be safe, be secure, and be smart. As the most trusted door and hardware company in the Southeast, we have the best solutions to meet your access control and CCTV installation needs.
More Resources, Videos, and Search Tools